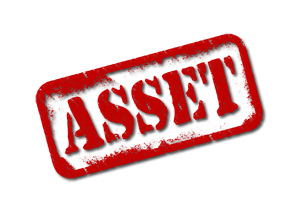 Like us on Facebook and G+. Follow us on: Twitter, Tumblr and Instagram. Register to join our Mailing list.







Full Season available!

Asset is now completely released on Dailymotion! You can see the whole series here:
DAILYMOTION
Posted on: 2014-12-14 11:02:19

Asset Live On Dailymotion!

You can now watch Asset episodes 1-5 for free on
DAILYMOTION
. We'll be releasing the rest of the episodes in blocks of 5 every Tuesday! So stay tuned!
You can help spread the word by retweeting
@DailymotionCA's twitter post
Posted on: 2014-11-25 11:45:29

SEND ASSET TO THE STREAMY AWARDS

The 2014 Streamy Awards are fast approaching, and you can help Asset be a part of them!
All you have to do is click the links below and hit the submit button on the page. That's it.
No personal info taken, no login required. Just two clicks and you'll have helped our show get to the Streamys.
Posted on: 2014-07-24 20:48:08

Asset Screens at the Fox Cinema.

Asset's screening of it's first 7 episodes at Toronto's Fox cinema last night along with fellow Toronto web Series
"Out With Dad"
was a rousing success. We're looking forward to sharing the show with many more in L.A. at LAWEBFEST and Hollyweb and at Vancouver Fan Expo!
Posted on: 2014-03-12 17:57:17

Asset Selected for LAWEBFEST

Asset has bee selected for
LAWEBFEST
, where we will be screening episodes 2 & 3. We're excited to be joining all the other great series at this festival.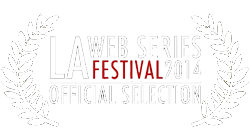 Posted on: 2014-03-07 17:52:41

Sad news

We received the unfortunate news this morning that the father of Asset's script Supervisor, Tomas Street, passed away. The Asset team sends it's heartfelt condolences to you Tomas. It's always hard to lose a parent. Especially before their time. Our thoughts are with you and your family during this difficult time.

Posted on: 2014-03-06 11:57:04

Asset made an official selection of HollyWeb

Asset was made an official selection of the
HollyWeb Festival
We're honoured to be among such an amazing group of series.

Posted on: 2014-02-02 18:57:26

Episode 3 is live on JTS

Asset Episode 3, "Hurt Me", is now available to JTS subscribers.
Posted on: 2014-01-22 00:01:00

Asset Live Exclusively on JTS

You can now check out Episode 1, "The Truth Untold", for free on
JTS.TV
.
Episode 2, "Anybody Else but Me", is also available exclusively to JTS subscribers!
Posted on: 2014-01-15 00:01:00